Each garden takes on its own personality—a combination of that of the gardeners, the local climate, and particulars of the land itself. Over the coming years, our farm will reveal itself both to us and to those who follow along with us. From a fairly rough patch of land, we intend to create a beautiful garden overflowing with flowers and plants with which we can make a veritable array of stunning colour.
Where it begins…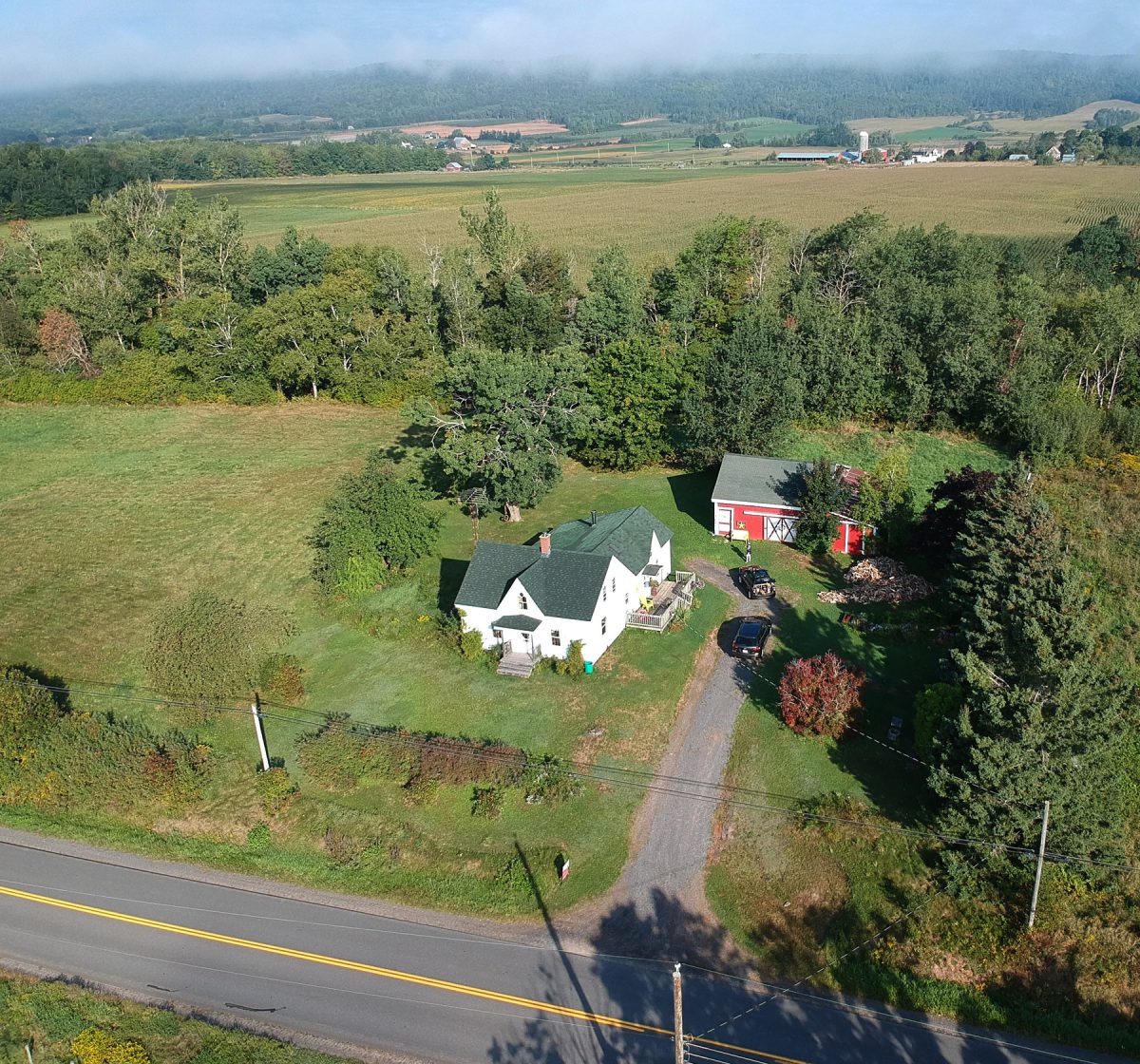 Our patch of land is nestled at the base of the North Mountain in the Annapolis Valley, Nova Scotia. It is about 10 km from the sea and if you go up over the mountain, you are met by rocky beaches, coastal grasses, and the highest tides in the world.
The valley itself is a microclimate of fertile agricultural land and milder temperatures. Our field slopes gently to the South-West, giving us an abundance of sunlight. It looks over rolling farm fields to the South and is surrounded by a hedgerow and small woodland. While well-loved, our little piece of land is overgrazed and a little underkept.
The land tells a story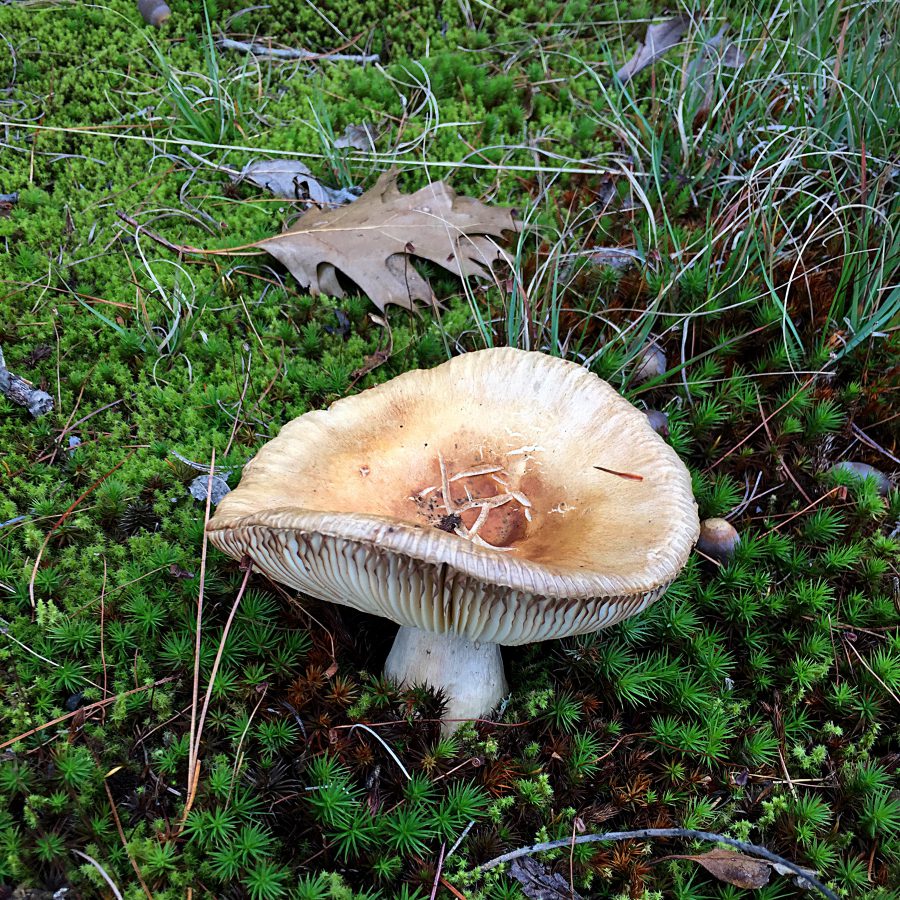 A line of the Dominion Atlantic railway once ran across the back of the property. It was a short line called the North Mountain Railway and was mainly for carrying apples from nearby farms to a central warehouse. There are remnants of the old infrastructure in the woods, including a somewhat boggy ditch.

There are a number of heritage apple trees, perhaps even lost varieties, near the house and at the edge of the woods. There are several big old oak trees, and much more we have yet to discover. The woodland itself is largely overgrown and in need of some remediation.

We are just beginning to uncover the many stories the land and home have to tell.

An old farmhouse

The house itself is an old Gothic Revival farmhouse, likely built sometime in the mid-1800s. It is compact with a beautiful gothic window in the front peak. Its all-white siding and trim brings thoughts of British cottages to mind.

Next to it sits a red barn which we plan to convert, over time, into a studio space for drying and creating colours. The barn has large sliding double doors which will allow us an indoor-outdoor workspace right by the house.

A cottage garden
Inspired by the style of the house and the personality and scale of the land, we have decided to plant a cottage-style garden. This type of garden is also known as un jardin de grand-mère (a grandmother's garden) in Québec, which carries with it a feeling of tradition. It inspires thoughts of stories, seeds, and recipes handed down from one generation to the next—a feeling of home, and of favourite memories, which we just love.
Taking our cues from the relaxed quaint feel of the house itself, our garden will be spilling over with plants that serve all kinds of uses, from attracting pollinators and beneficial insects to providing food or medicine, beauty, scents, and, of course, colours for natural dyes. We see it as a series of magical, eclectic spaces that range from woodland paths to wildflower meadows—a full sensory experience.

"What I've always found interesting in gardens is looking at what people choose to plant there. What they put in. What they leave out. One small choice and then another, and soon there is a mood, an atmosphere, a series of limitations, a world."


Helen Humphreys, The Lost Garden
Growing with care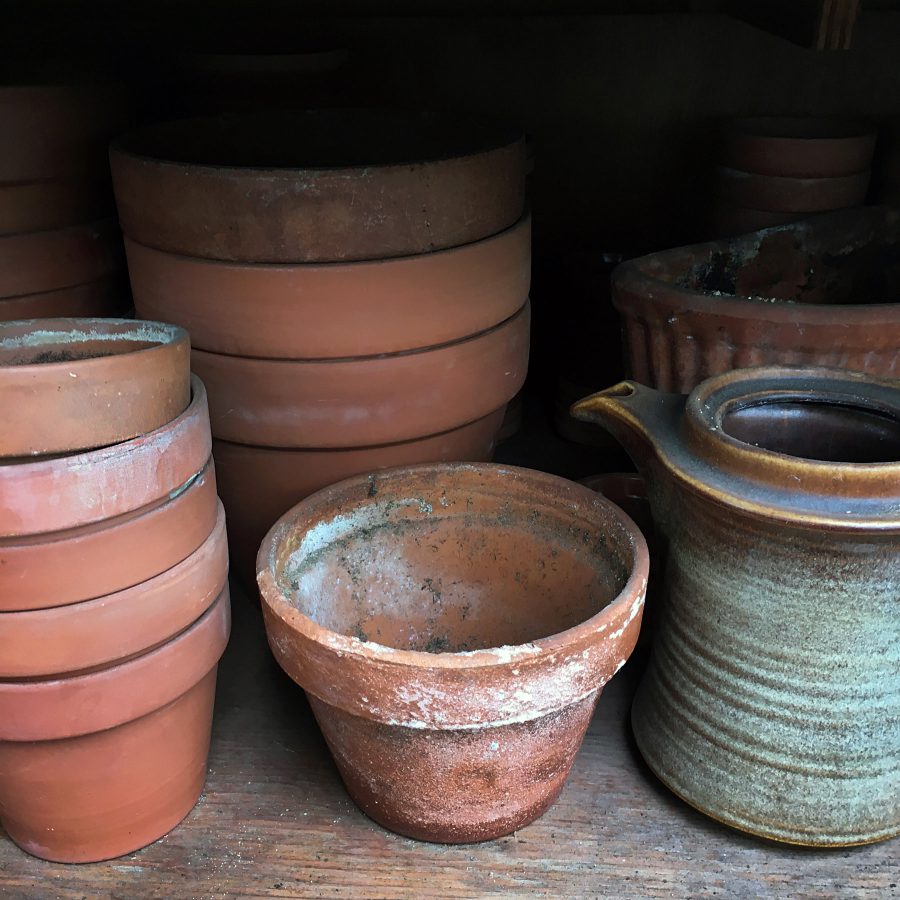 We have given careful thought to our growing approaches and will be taking an organic permaculture approach on our farm. This means planting in a way that mimics nature, creates beneficial groupings of plants, and favours multi-layered permanent plantings over traditional crop rows of annuals—though, because of the nature of some of our dye plants, we'll have both. We'll have a mixture of food trees and shrubs, veggies, flowers, and dye plants creating a varied polyculture where the plants share resources and help each other to grow.
Simple and seasonal
Part of our desire to move to the country is a longing for quiet, seasonal living, and for more time spent working with our hands. We're hoping to keep to simple tools, farming in a way that requires few inputs beyond some initial land sculpting.

The house and land, to us, is a spiritual space. As we begin to build our garden, we will be listening carefully to what the space has to say and to what it wishes to become.
We so look forward to getting to know it in all its seasons.
Learn about growing & harvesting colours >