Each garden takes on its own personality—a mixture of what the gardeners choose to plant, the local climate, and the particulars of the region and land. We're excited to be turning a rough patch of farmland into a beautiful garden farm inspired by cottage gardens of old. It's beginning to overflow with plants and flowers for making vibrant dye colours and lush seasonal bouquets.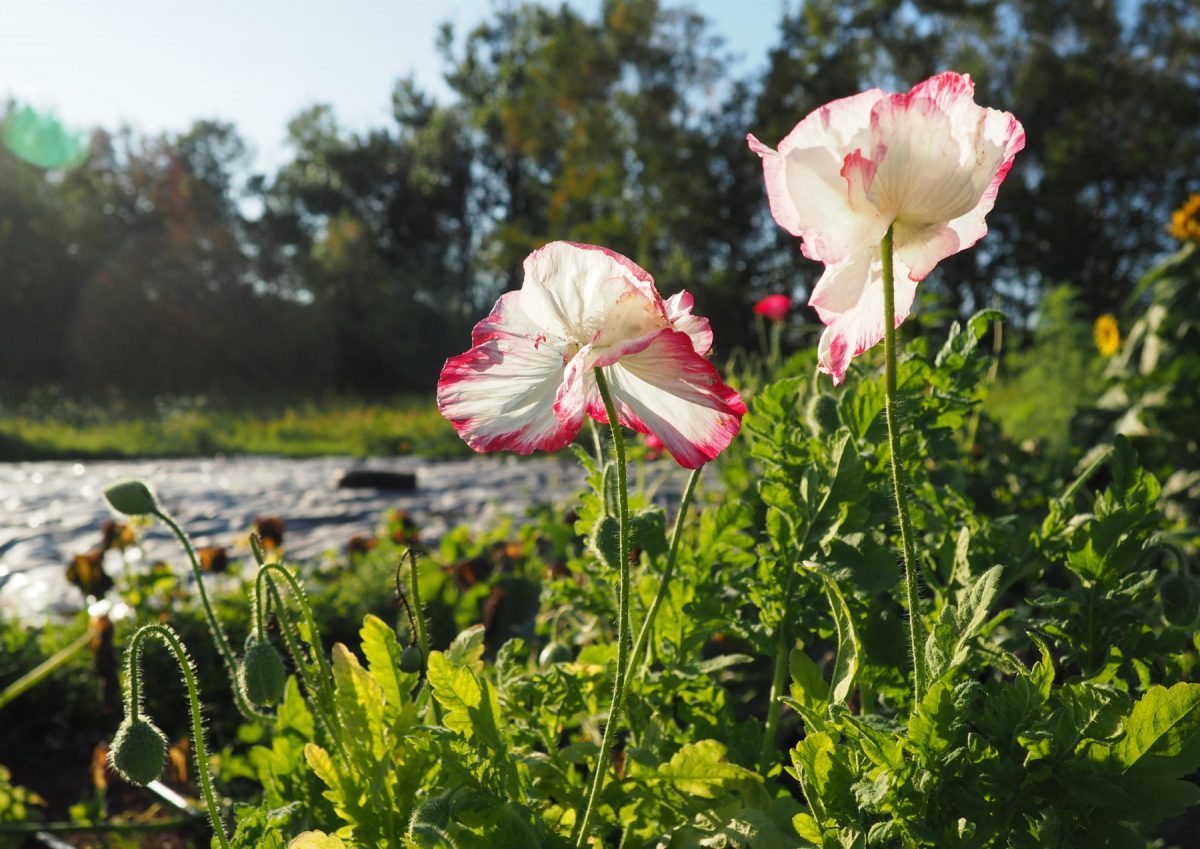 Stories to tell…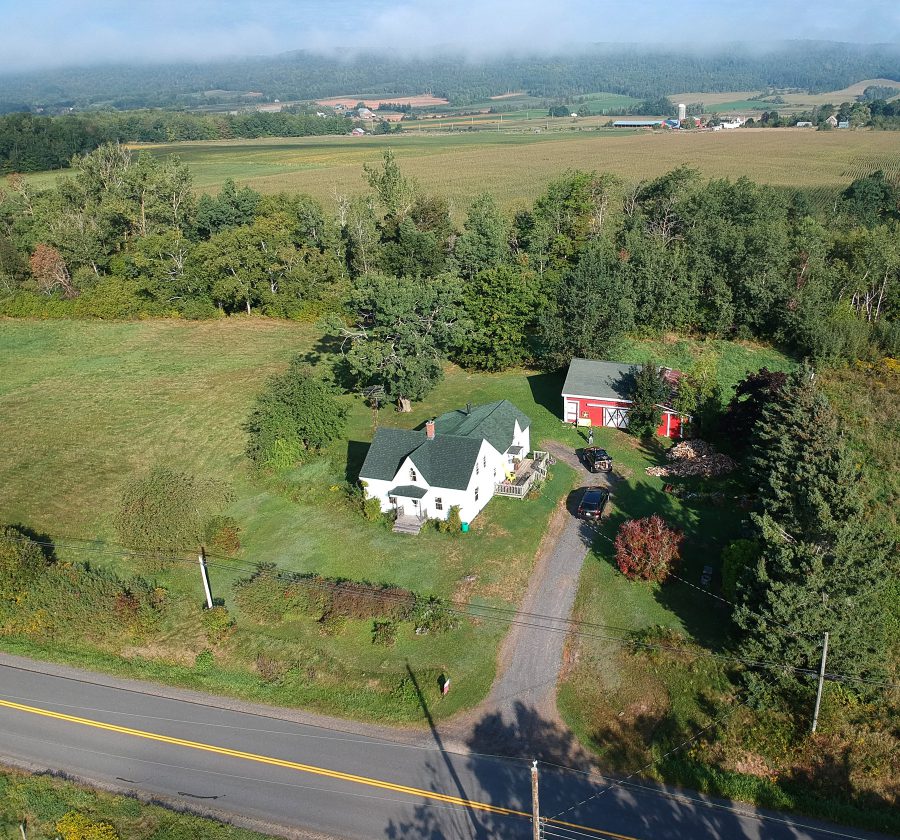 Our patch of land lies near the base of the North Mountain in the Annapolis Valley, Nova Scotia. The valley has a storied agricultural past and is famous for its many apple orchards. Crates of apples were once moved from local farms to the nearby town on the now defunct North Mountain Railway, which ran along the back of our property in what is now a narrow strip of woods.
Based on the architectural details of our Gothic Revival farmhouse, we guessed that it had been built sometime between 1840-1890. As we uncovered original floors and worked to fix up the house, we found pieces of ancient birch bark siding, as well as roman numeral markings on the timbre beams indicating that the house was likely built from a pre-made kit. When cleaning up a tucked away corner behind the original plaster walls, we found a newspaper clipping dating the house fairly conclusively to 1877. How wonderful! Our favourite discovery has been a little homemade wooden chair that must have belonged to a child's dollhouse.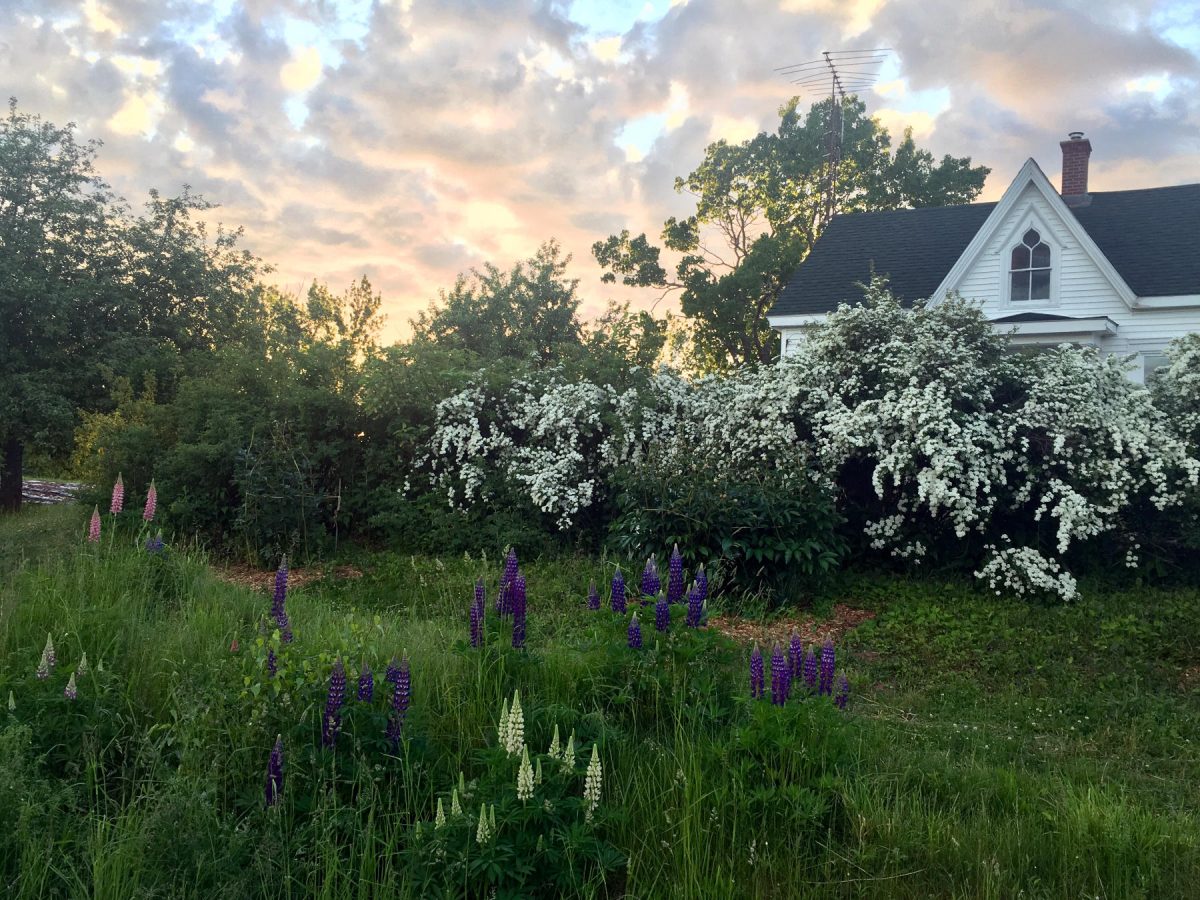 Cottage charm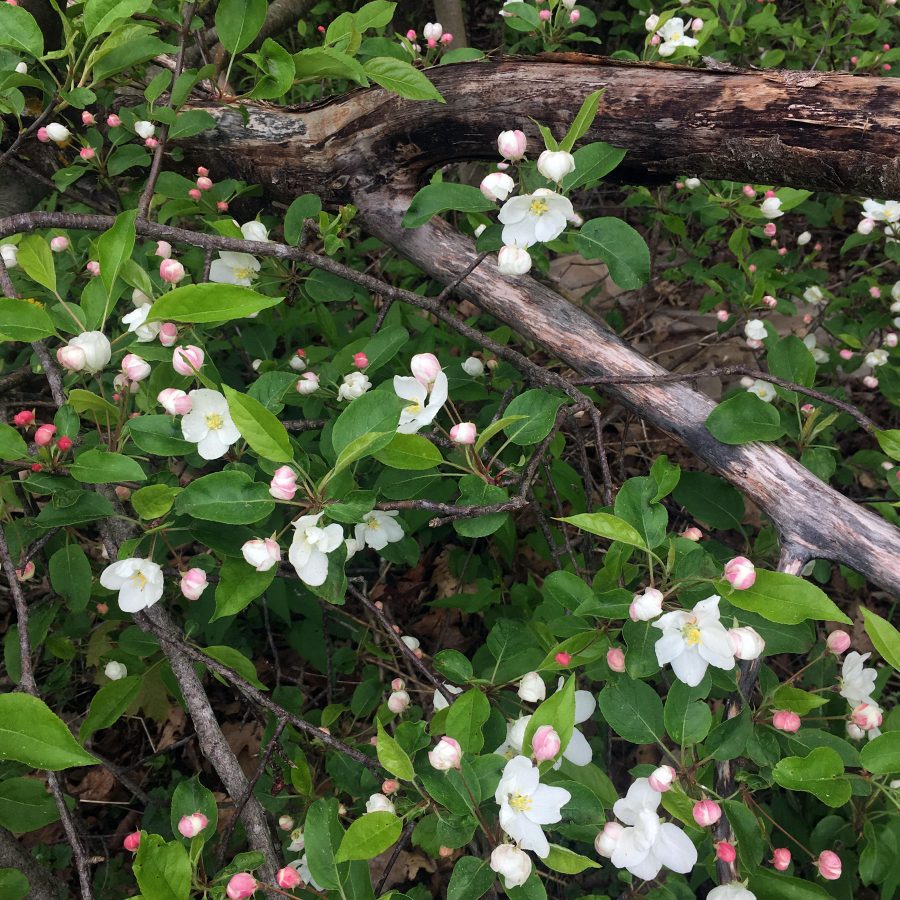 Taking our cues from the relaxed feel of the farmhouse, as well as the scale and personality of the land, we decided to plant a cottage-style garden. A cottage garden is a multi-purpose garden that spills over with casual character. It contains masses of flowers for beauty and scent, veggies for home and market, a diversity of fruit trees for fresh eating and for winter storage, chickens and ducks for eggs and amusement… butterflies, birds, and bees… and plants that produce colour for the dye pot, dried herbs for the spice jar, and seeds on the shelf for next year. A full sensory experience!
While well-loved, the field and woods had been unmanaged for many years and the fruit trees were in need of a good pruning when we arrived. A tangled hedgerow rambled along the field's edge. Wild rose brambles, thorny and unforgiving, quickly led us to buy leather gloves. In our very first season, we had one of the coldest and wettest springs in local memory, and Hurricane Dorion decided to rearrange many of our lanky, top-heavy poplars, concluding that they were best positioned on the ground.
But, the land had gifts for us too. Two large, unassuming bushes turned out to be lilacs in disguise. A trio of peonies with double white blooms emerged from an empty garden bed in late spring. The woods showed evidence of former trails that, once cleared, lead us to several deliberately planted trees along its route, and a dilapidated tree fort up on a ridge with a terrific view. We can also tell based on the lack of rocks in our field and ease of turning the soil, that this was once a productive piece of farmland.
As we learn what we have to work with, we are continuing to build out our vision of a modern cottage garden that includes productive crop beds and a collection of eclectic spaces for beauty and functionality.
"What I've always found interesting in gardens is looking at what people choose to plant there. What they put in. What they leave out. One small choice and then another, and soon there is a mood, an atmosphere, a series of limitations, a world."

Helen Humphreys, The Lost Garden
Learn about growing & harvesting colour >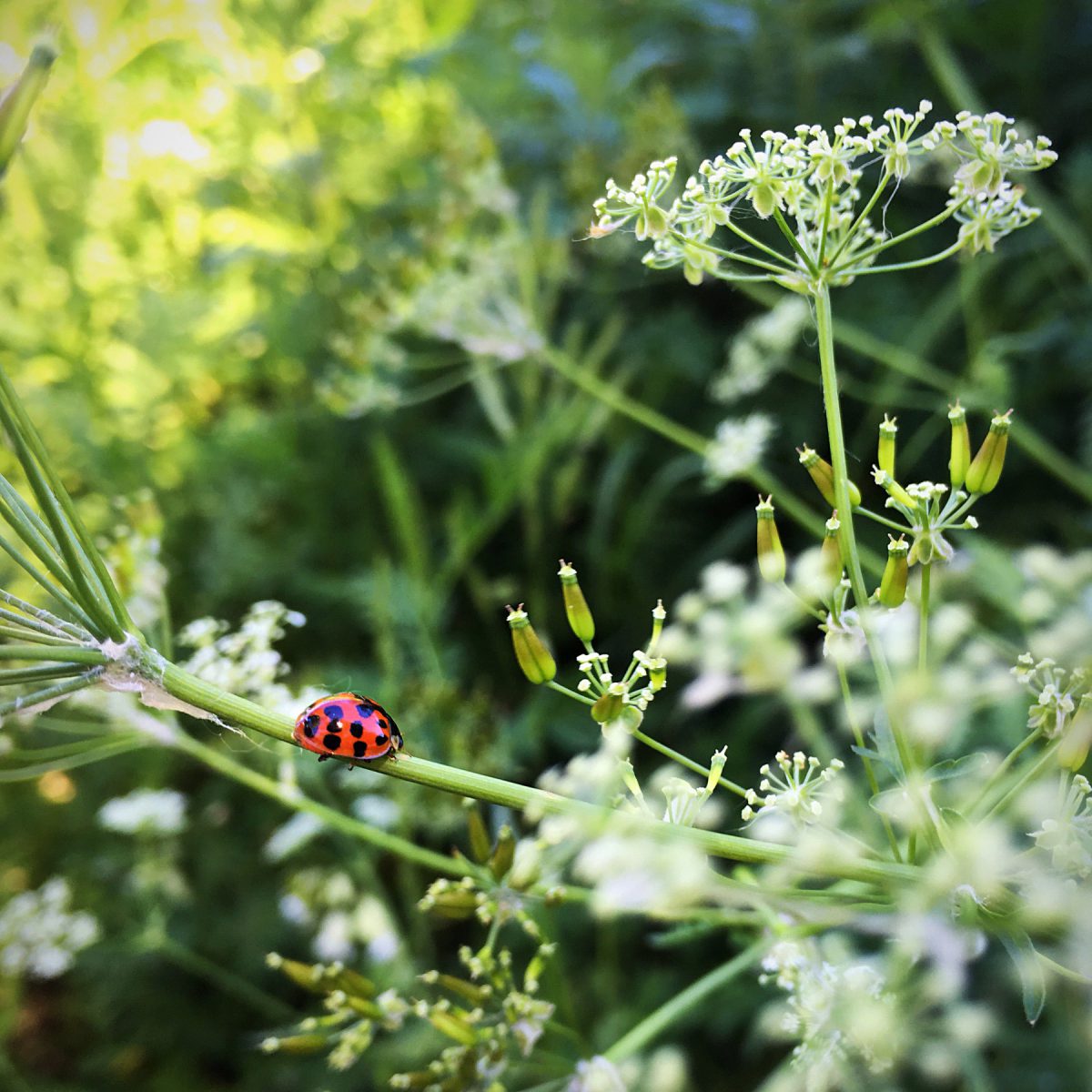 ---
Take a stroll in our garden throughout the seasons…