Hello, we are Michelle and Calvin.
Having lived in Montreal for five years and in Toronto for a decade before that, we have spent most, if not all, of our lives in cities. Several years ago, we began to feel a pull to live differently. It was so quiet at first that we thought we were mistaken. We made small adjustments, thinking it would pass. Instead, it persisted… It has come time for us to heed this call and see where it takes us. We find ourselves moving to rural Nova Scotia in order to slow down, build a life of creative learning and making, connect with the land, and live more sustainably.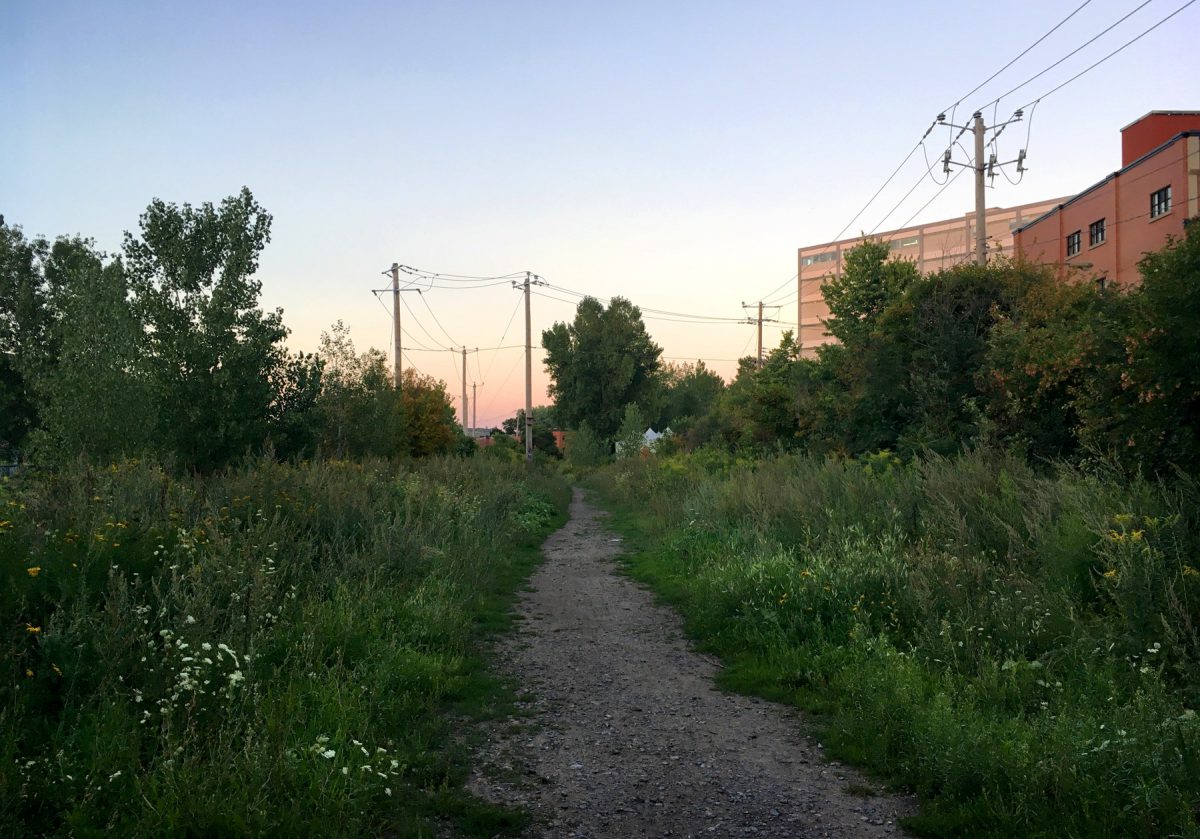 City to country
As much as we have loved our years in Montreal, we find ourselves leaving all that is familiar for a complete shift in lifestyle. The contrast is difficult for us to wrap our minds around. Cities teem with endless bustle and life: the ever-present sounds and sights of construction, people, cars, bikes, and shops. You are surrounded by man-made infrastructure, pavement, steel, and glass. The sky is always aglow, even at night, with the lights of the city.
There are many hidden resource uses and dependencies to city life that have been quietly nagging at us these past years. Our move is an effort to become more aware of and reduce our resource demands, as well as build a life that is more self-sufficient and creative. With these changes, we intend to devote more time to learning skills and crafts, and also to growing some of our own food. We hope it will be a more deeply meaningful and thoughtful way of life.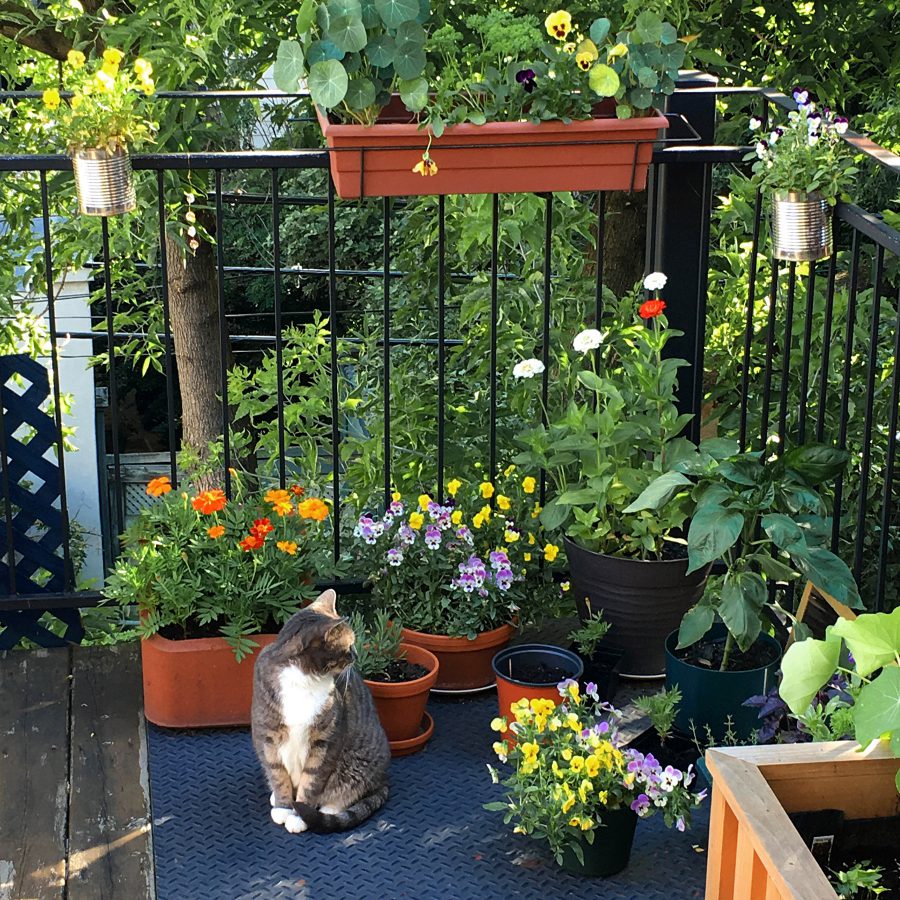 Integral to this move is the idea of leaving a positive footprint. Instead of dwelling on and feeling guilty about how our existence negatively impacts the earth, we can focus on increasing the positive impact we have on the world around us and the people we encounter. We first came across this concept when learning about permaculture and it was a breath of fresh air. To us, the idea of leaving a positive footprint feels freeing, inspiring, and expansive.
From a balcony to four acres
We have loved all of the gardens Montreal has to offer—its parks, its green laneways, its community gardens, and its tiny balconies stuffed with pots of flowers. Nature is welcomed in this city and allowed to climb the old stone houses, telephone poles, and yard fences… Montreal has taught us much and will always have a place in our hearts.
Come spring, we will be trading our bustling downtown balcony garden for four acres of rolling farmland. While we haven't gotten to know it very well, yet, our little piece of land includes heritage apple trees, big oaks, and a grassy field just waiting for a beautiful garden.
"A garden to walk in and immensity to dream in—what more could he ask? A few flowers at his feet and above him the stars."

Victor Hugo, Les Misérables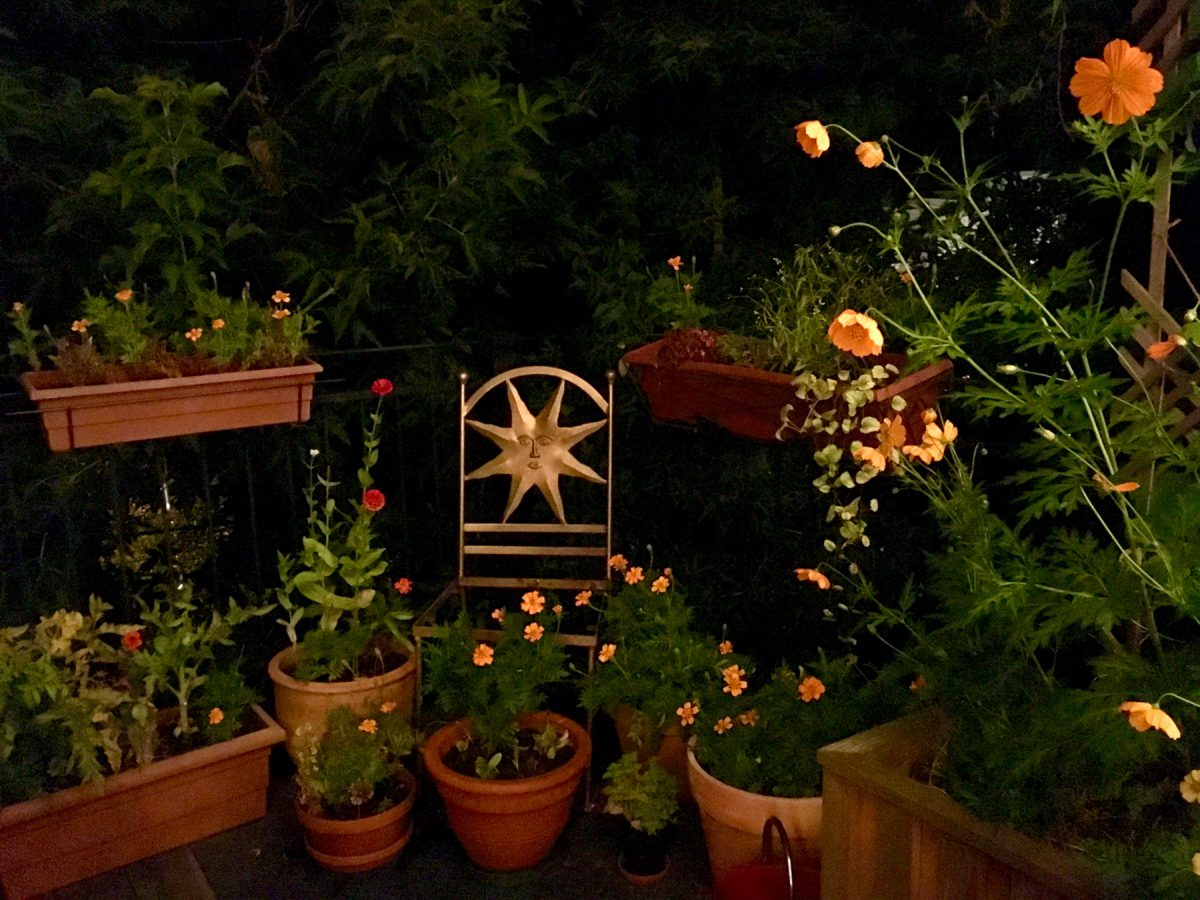 Joining a community
A big part of our move is a desire to become part of a community with a strong sense of identity and to forge more personal and meaningful connections than we have found ourselves able to do in the city.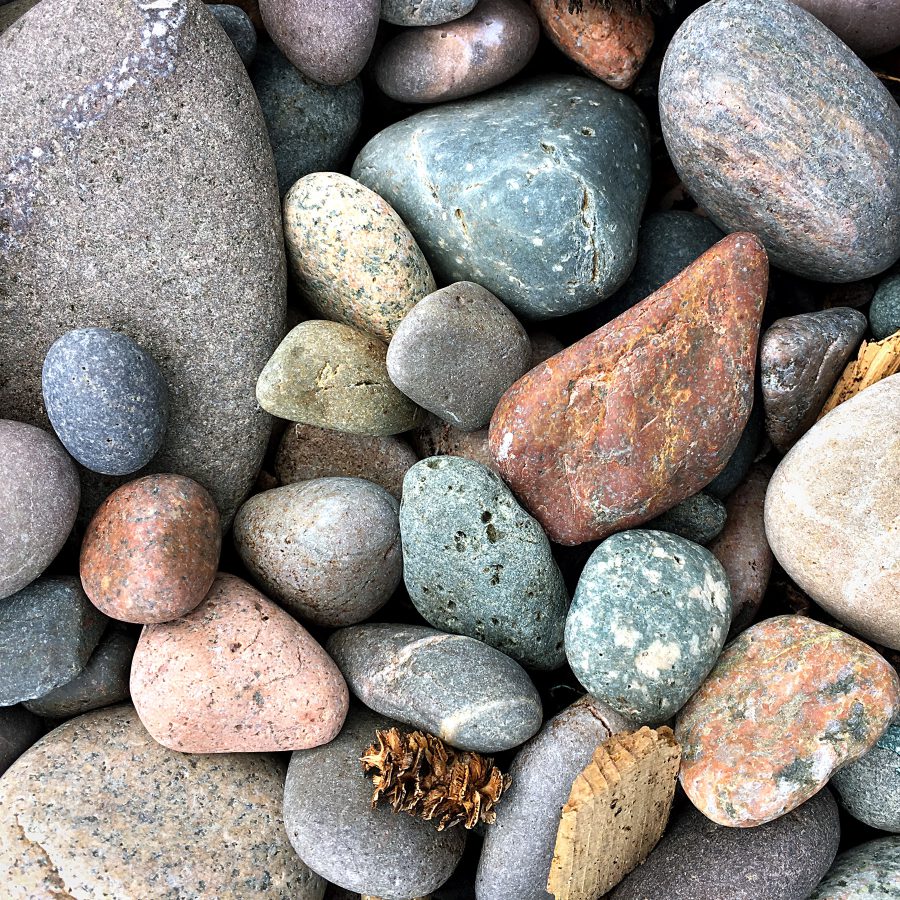 We will soon be settling into our small patch of land in the Annapolis Valley, Nova Scotia. The area has a great mix of farms, orchards, vineyards, and other agricultural businesses. We immediately felt welcomed by a supportive and encouraging community of makers and small business owners.
While there, we fell in love with the lush and varied geography of the region and the idea of life lived by the sea. It is a place we've heard many describe as feeling like "coming home".
A sense of curiosity & adventure
This lifestyle change is both terrifying and immensely exciting. We'll be carrying a sense of curiosity and openness as we step forward into this new phase in our lives.

We hope you will stop by, say hello, and share the projects that light you up. Friendship and encouragement makes everything possible—and certainly more joyful! It's invaluable to have a community to laugh and cheer along at the ups and downs that are sure to come. We'd love to meet you.


Our land has many stories to tell and we have many ideas of what we'll grow and how.
The story of where our garden begins >
We have so many ideas for exploring local colour palettes through natural dyes!
More about growing & harvesting colour >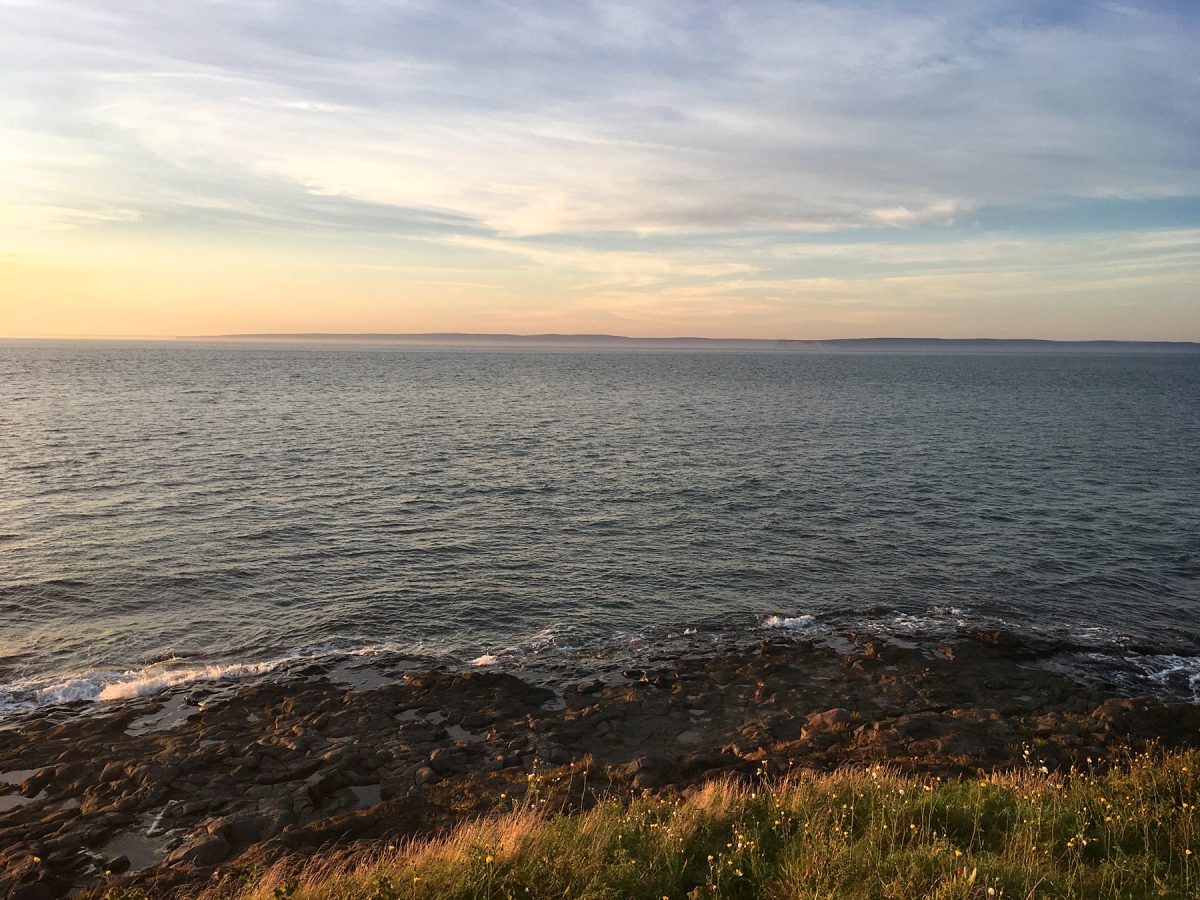 ---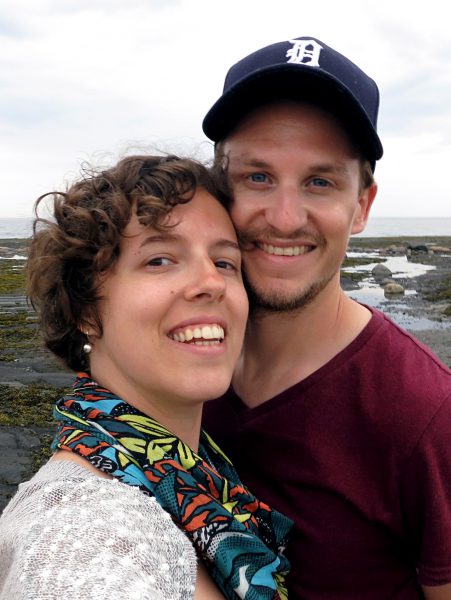 About Michelle
Michelle is a painter and maker. She's drawn to capturing the memories we have of our homes, gardens, and favourite places. She grew up hearing stories of her grandmother's life as part of a family of fishermen near Ostrea Lake, and of her father's childhood living on naval bases near Halifax. These strong family ties to Nova Scotia have created an unexpected sense of coming full-circle, and of returning home. You can find her writing and artwork on the Painted Stories website.


About Calvin
Calvin is interested in mushrooms, soil life, ecology, and land regeneration. He has been working in online marketing for nearly a decade. He's become interested in shifting from analytical thinking to growing and creating—from days spent surrounded by fast-paced technology and virtual spaces to more time spent living seasonally and working with his hands.