We are glad to have some in-person events to share, below! You can also find us by email or via our online shop.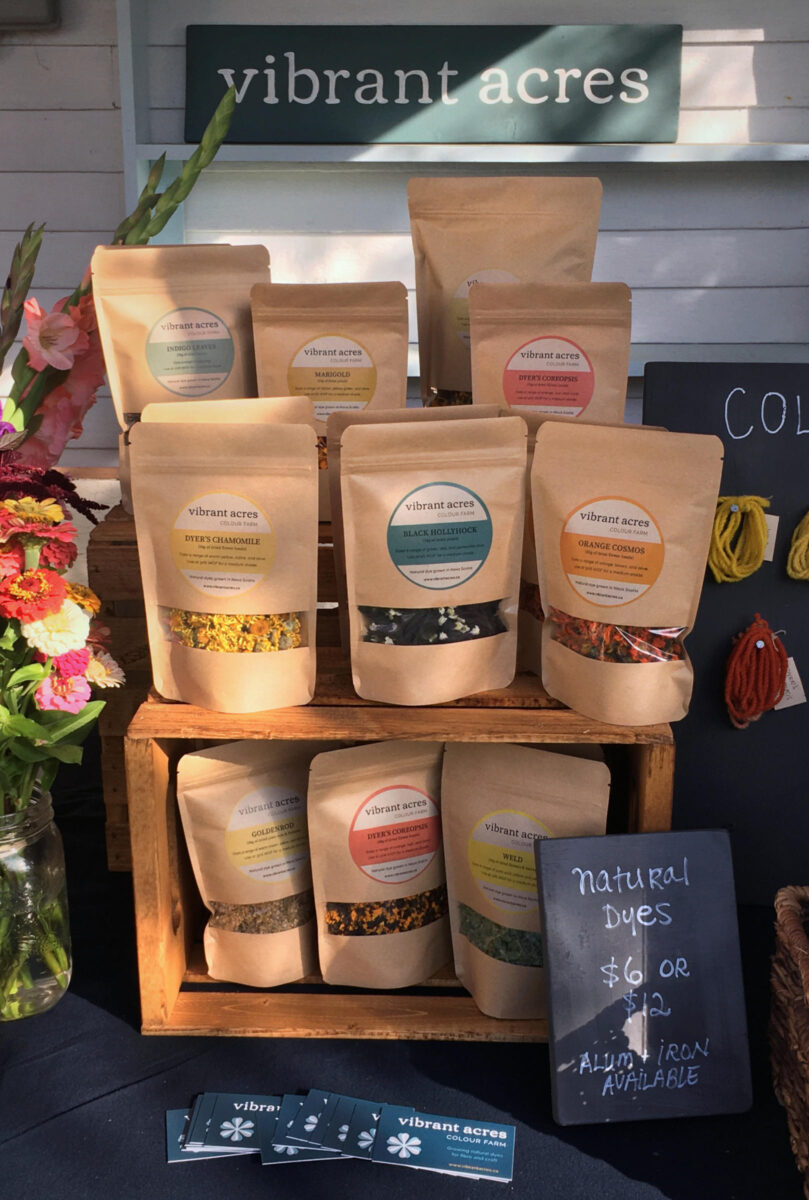 Shop online
Our packaged dyes are available in our online store along with some supporting materials such as mordants and pH-strips.
Shop our dyes on Etsy >
Fairs & Events
AUG 13 – Woolstock East, vendors at the Fibre Market, Saturday 10am-4pm, North Shore Recreation Centre, Tatamagouche NS

SEP 10 – 100 Mile Food & Fibre Festival, vendors at the market, Saturday 10am-4pm (rain date is Sunday), Northville Farm Heritage Centre, Centreville NS
SEP 18 – Growing Natural Dyes for Fibre & Craft, talk about creating a dye farm, SOFAAR Program, COGS ampitheatre, Lawrencetown NS

Contact us directly
For wholesale and bulk price lists, specific stock counts, or to find out which dyes are happily growing in the field (fresh dye material is available for seasonal local pickup), please email us at vibrantacres@gmail.com.
If you're searching for a specific dye or colour, we'd love to know!
Vibrant Acres Colour Farm
5211 Brooklyn Street
Grafton, Nova Scotia B0P 1E0