You can find us by email or via our online shop.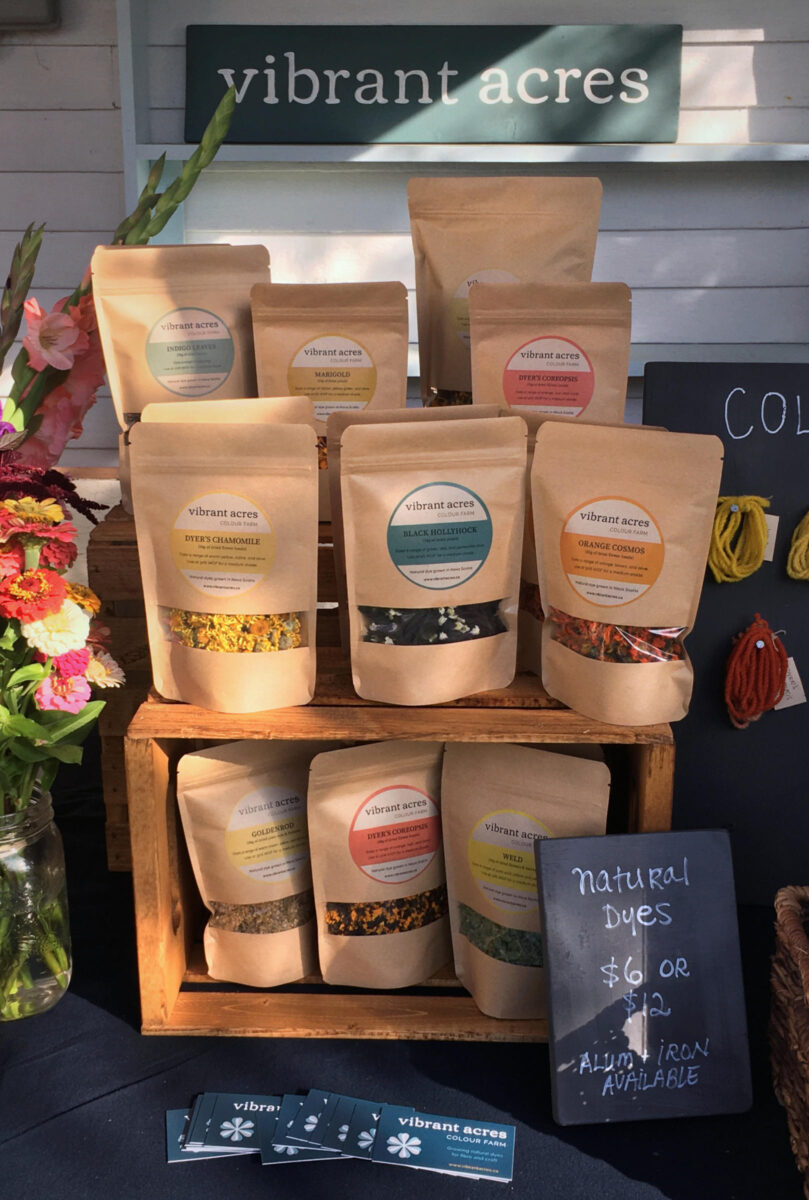 Shop online
Our packaged dyes are available in our online store along with some supporting materials such as mordants and pH-strips.
Shop our dyes on Etsy >
Contact us directly
For wholesale and bulk price lists, specific stock counts, or to find out which dyes are happily growing in the field (fresh dye material is available for seasonal local pickup), please email us at vibrantacres@gmail.com.
If you're searching for a specific dye or colour, we'd love to know.
OUR LOCATION – We have moved! We are now in Broad Cove on Nova Scotia's South Shore.
Please note, we do not expect to be open for dye garden or studio visits in 2023, while we get things set up at our new location. Thank you for your understanding.