We are engaged with all stages of the process – from starting seeds, through nourishing growing plants, harvesting dyes at their peak, and drying or processing them to create delicious colours. We love connecting with other artists and makers, and hearing about their explorations, challenges, and joys. Whatever your medium, approach, or style, there is an underlying drive and way of life that we makers tend to have in common. One of our favourite things about growing and harvesting plant-based colour is the beautiful cycle that's created. Nature provides the materials and, once used, they all return to the garden soil where life begins again.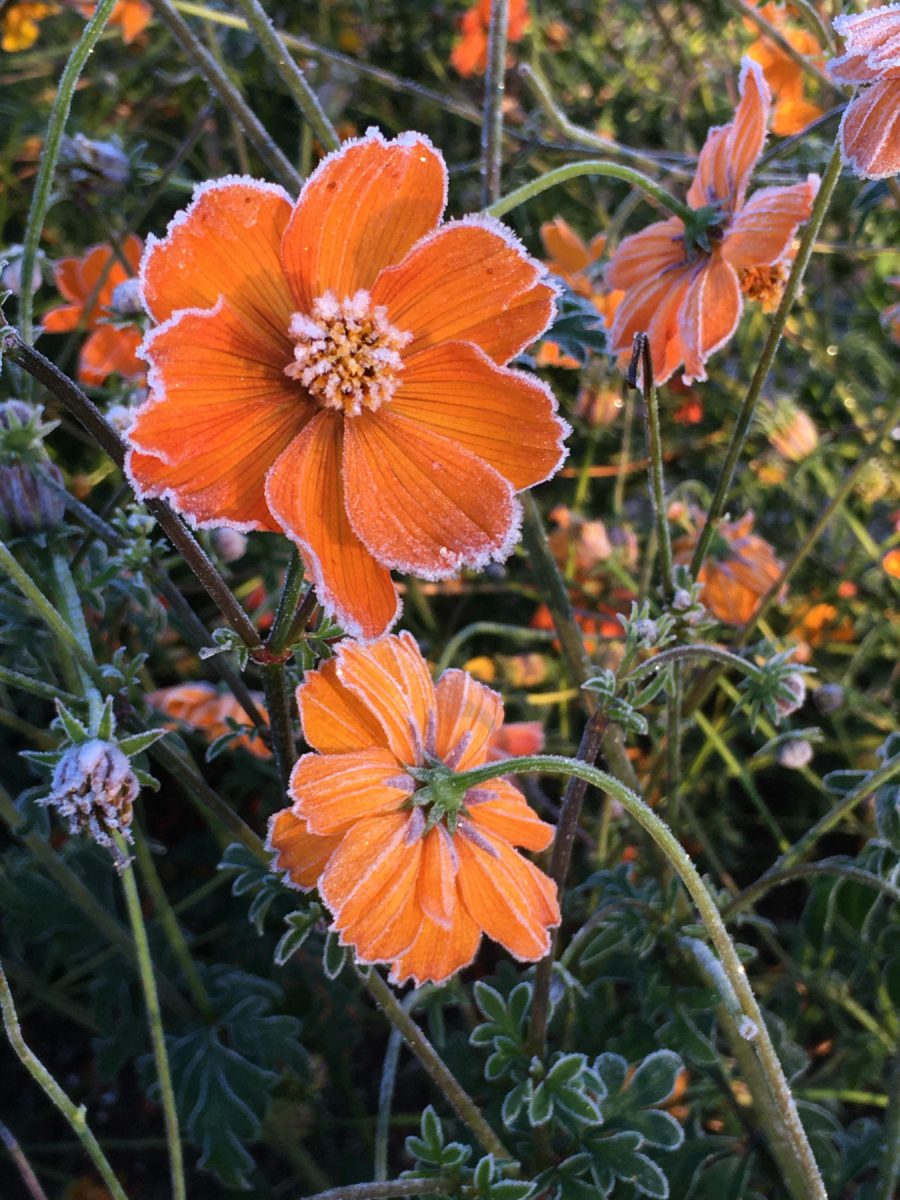 Growing natural dyes
We select and grow natural dye plants that produce the most colourfast dyes, that offer the most versatile range of colours, and that grow best in our soil and climate. For us, creating colour from plants combines our deep love for craft with our desire to connect with the land.
When we moved to Nova Scotia, we went from a small third-floor balcony garden in the heart of the city to four acres of farmland, a run-down ~150-year old house, and overgrown woods (read our story). We have spent the last two years observing and engaging with our piece of land in order to figure out how to care for, evolve, and farm it in the most holistic way we can. We farm with great care for our soil, land, and the creatures who share this place with us. Learning to farm has been an adventure in itself – our first trial season was wet, cold, and concluded with a hurricane, and our first full season was one of the hottest and driest on record. This has taught us to become more resilient, determined, and inventive. There is always a creative solution to a problem.
All of our dyes are grown without chemicals, and are harvested and processed carefully by hand. We are crafting pure Nova Scotia colour, grown of our land, water, and climate, and the colours will have their own nuances and terroir unique to this farm. When you choose to dye with our colours, you are not only supporting a local small business, you are also incorporating an element of this place into your work.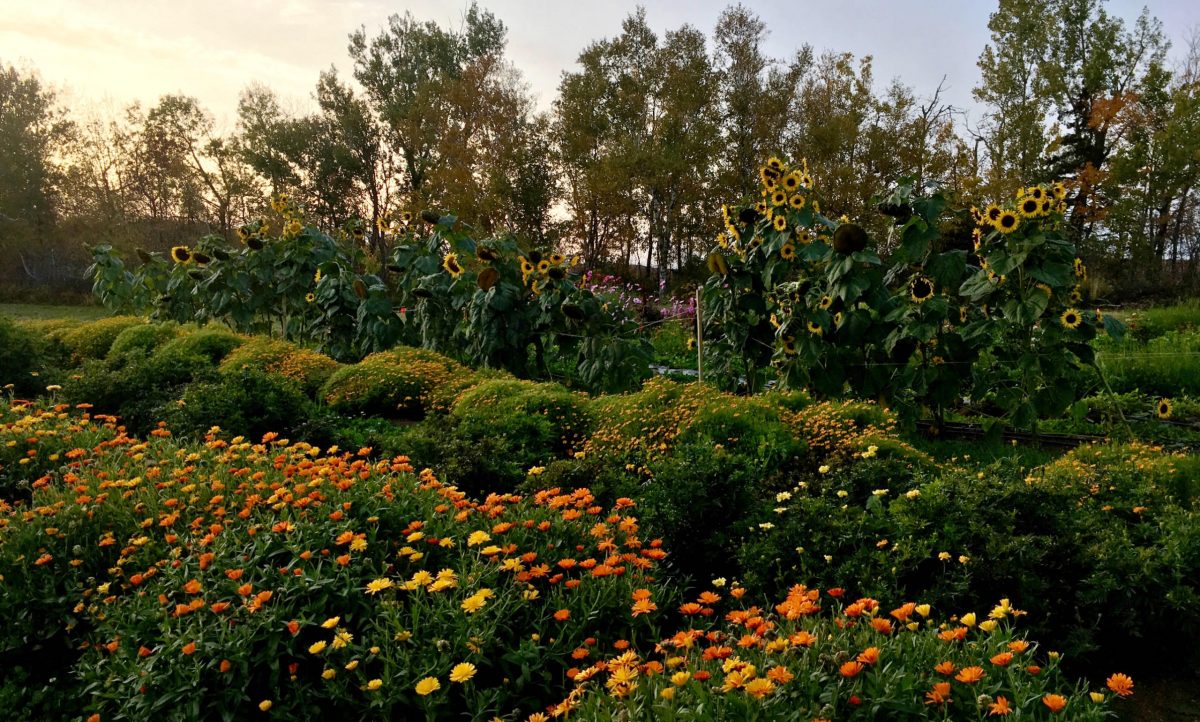 Harvesting & creating colour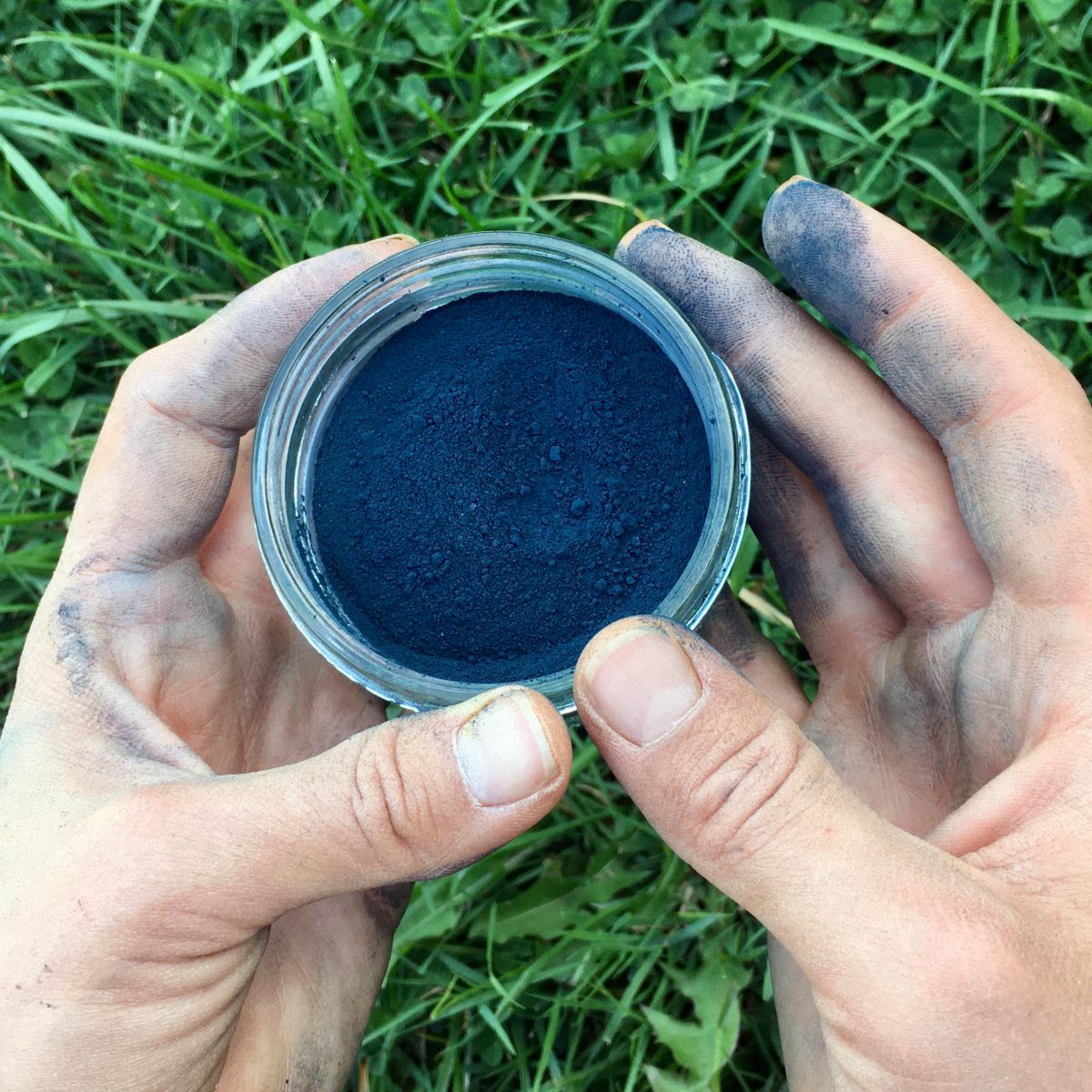 Our dyes are harvested at their peak and then carefully dried on site immediately after harvest to preserve quality and maximum strength of colour. We are growing a number of traditional powerhouse dyes such as Indigo, Madder (coming ~2022), Marigold, Weld, and Coreopsis as well as experimenting with lesser known dyes including Black Hollyhock, Navajo Tea (coming 2021), and Black Scabiosa (coming 2021). Each of our individual colours can create a range of hues from pale to vibrant and there are further possibilities when individual colours are combined through over-dyeing, or when colours are shifted with modifiers during the dye process.
We are pleased to have released a small batch of our indigo powder, "Fundy Blue". It took us two years to develop our process and we hope you will enjoy creating beautiful things with it!
We live and breathe colour and have many ideas for art supplies beyond natural dyes, as well as for naturally dyed fibres and finished goods. We love exploring the possibilities of natural colour and look forward to expanding and refining our line of colours as we go.
View our full line of natural dyes >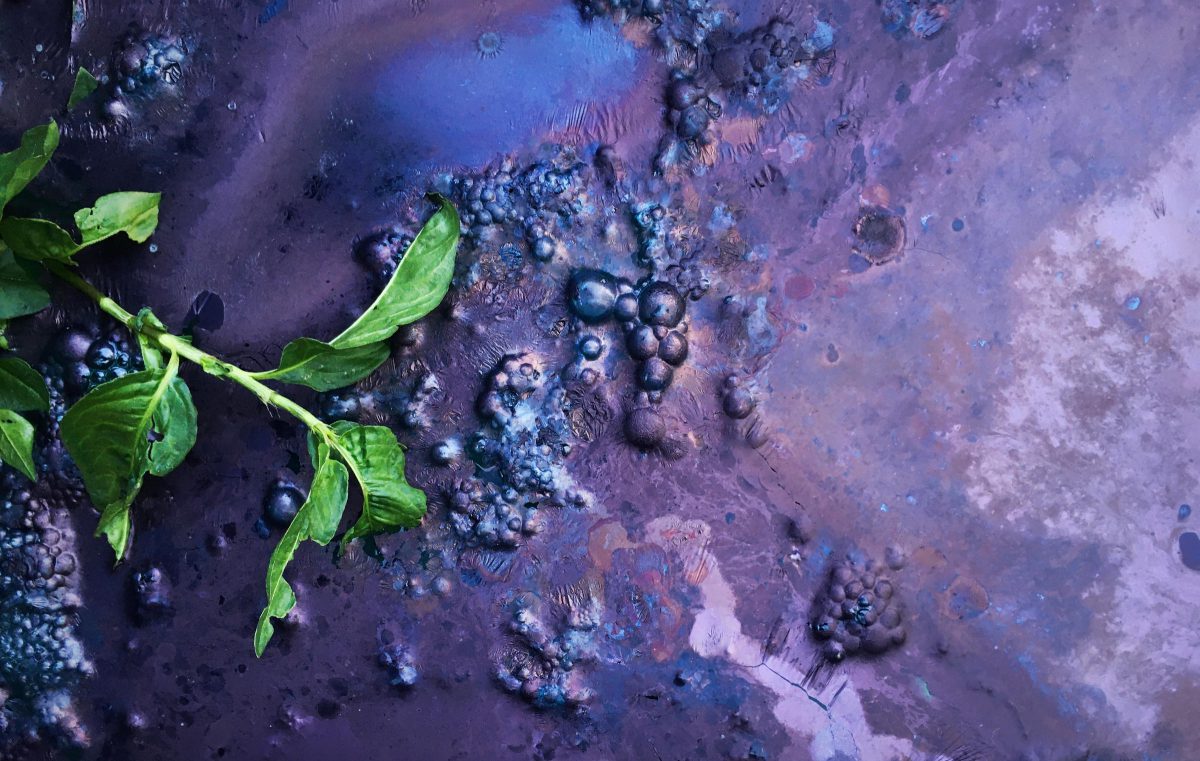 Dyeing with botanical colours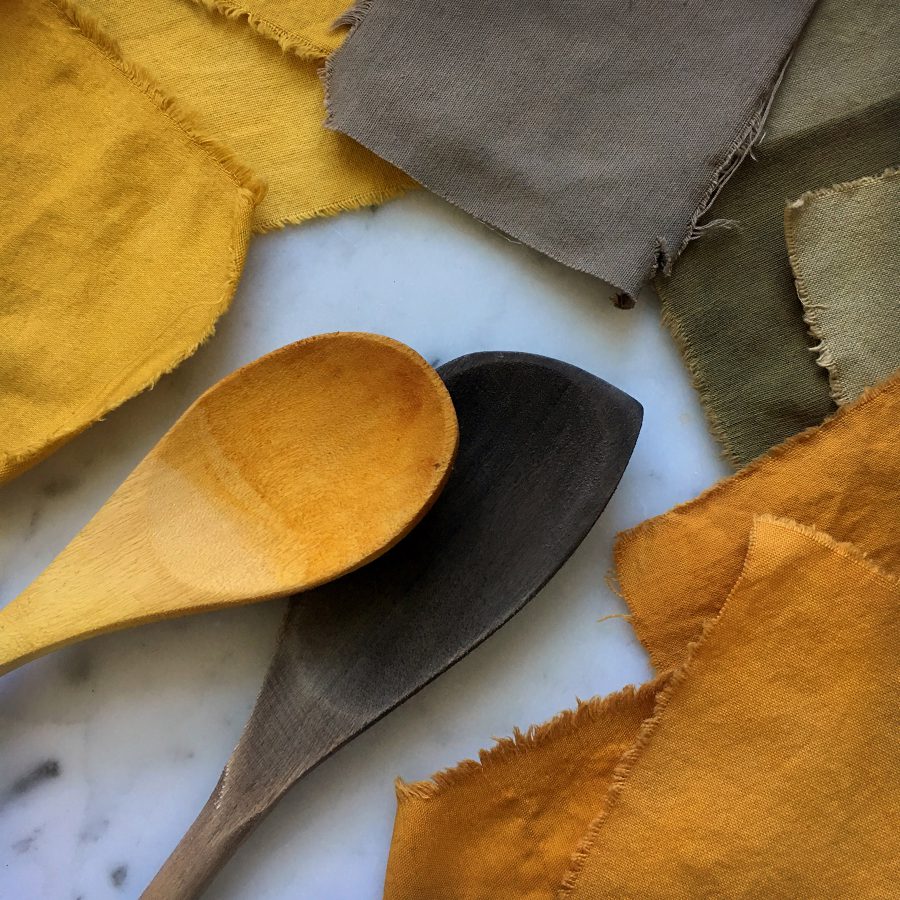 We fell in love with the magic of the dye pot from our very first experience. Plant-based colours are more complex than synthetic dyes. They tend to take on a deeper, more nuanced colour that seems shimmer in the light. There is a beauty and realness in the way that natural dyes and fibres change as they are washed, worn, and loved creating colours and garments that are alive, telling the story of their use. We find that the use of organic fibres like cotton, wool, silk, or linen further adds to the beauty, texture, and harmony of natural dyes.
There is an astonishing range of colours that can be created from plants, and the creative opportunities are endless. Dyeing is both an art and a science. We have had to learn to be open to the unexpected, to respond with creative ideas and solutions when things do not go quite as expected – both on the farm and in the dye studio. This has reminded us how and why artists, crafters, and makers are a determined, endlessly inventive, curious, and reflective bunch.
When you choose to work with natural colours, you become part of a growing community of passionate textile and fibre artists, designers, and crafters who, together, are reviving practices that have been largely forgotten or lost. We have found working with natural dyes to be a mindful process steeped with meaning, history, and a connection to nature that is deeply rewarding.
New to natural dyes? We've put together a getting started guide that introduces key natural dye concepts and processes and also includes some of our favourite resource books.
It is also possible to make paints, inks, or pigments from our dried plant material for use in a wide range of artistic or creative work.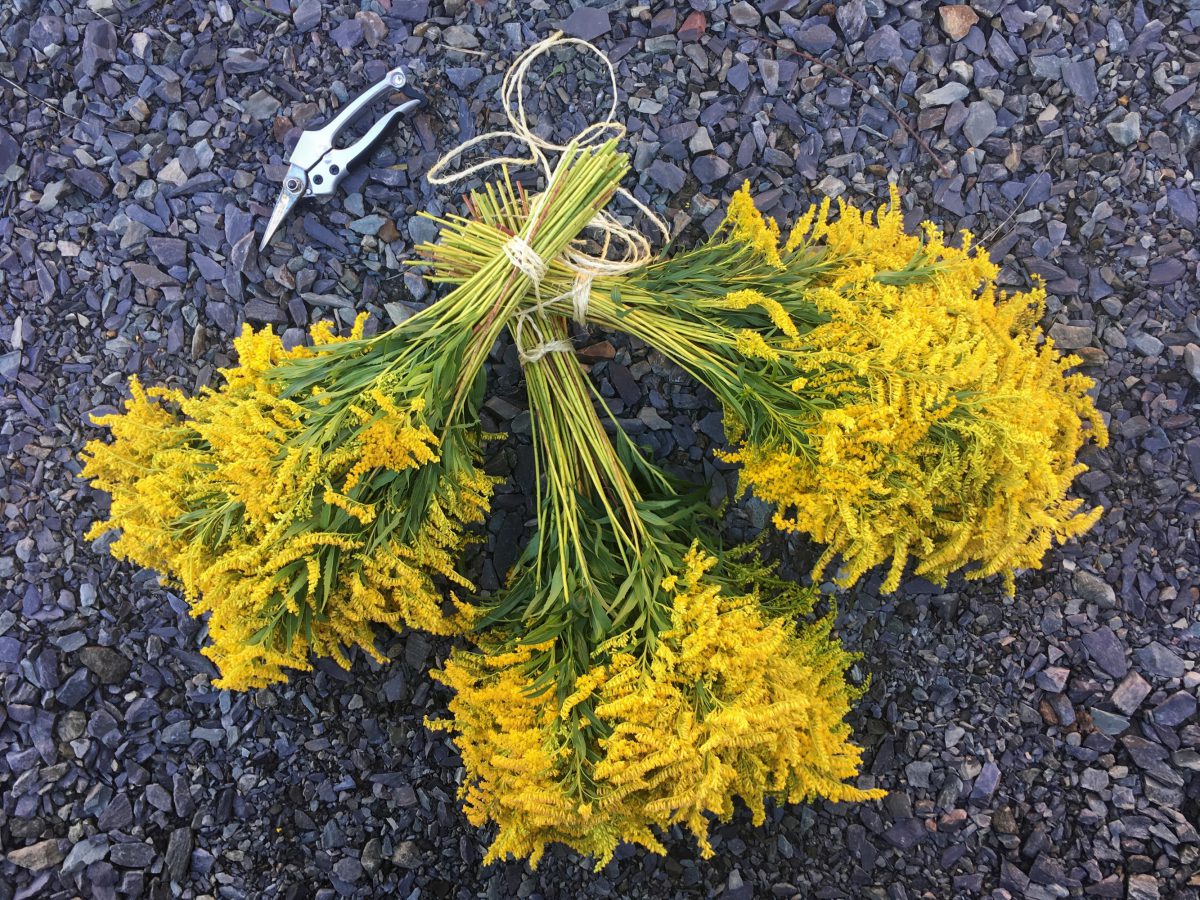 "Life is a sea of vibrant colour. Jump in."


A.D. Posey
Full-cycle fibre
One of the most powerful aspects to growing and harvesting plant-based colour is the beautiful regenerative life cycle that's created. Nature provides the materials and, once used, they all return to the garden soil where life begins again. The same can't be said of chemical dyes.
Over the past decade, many regional fibre communities have organized into "fibresheds" that function to support stronger and more ecological fibre economies at a local level. A fibreshed includes the growing/raising and processing of the fibre itself, the addition of colour, and the wonderful network of artisans who spin, weave, sew, knit, or otherwise turn the raw materials into beautiful and ecologically sustainable garments and textiles. Regionally grown natural dyes are part of this picture. Find your local fibreshed.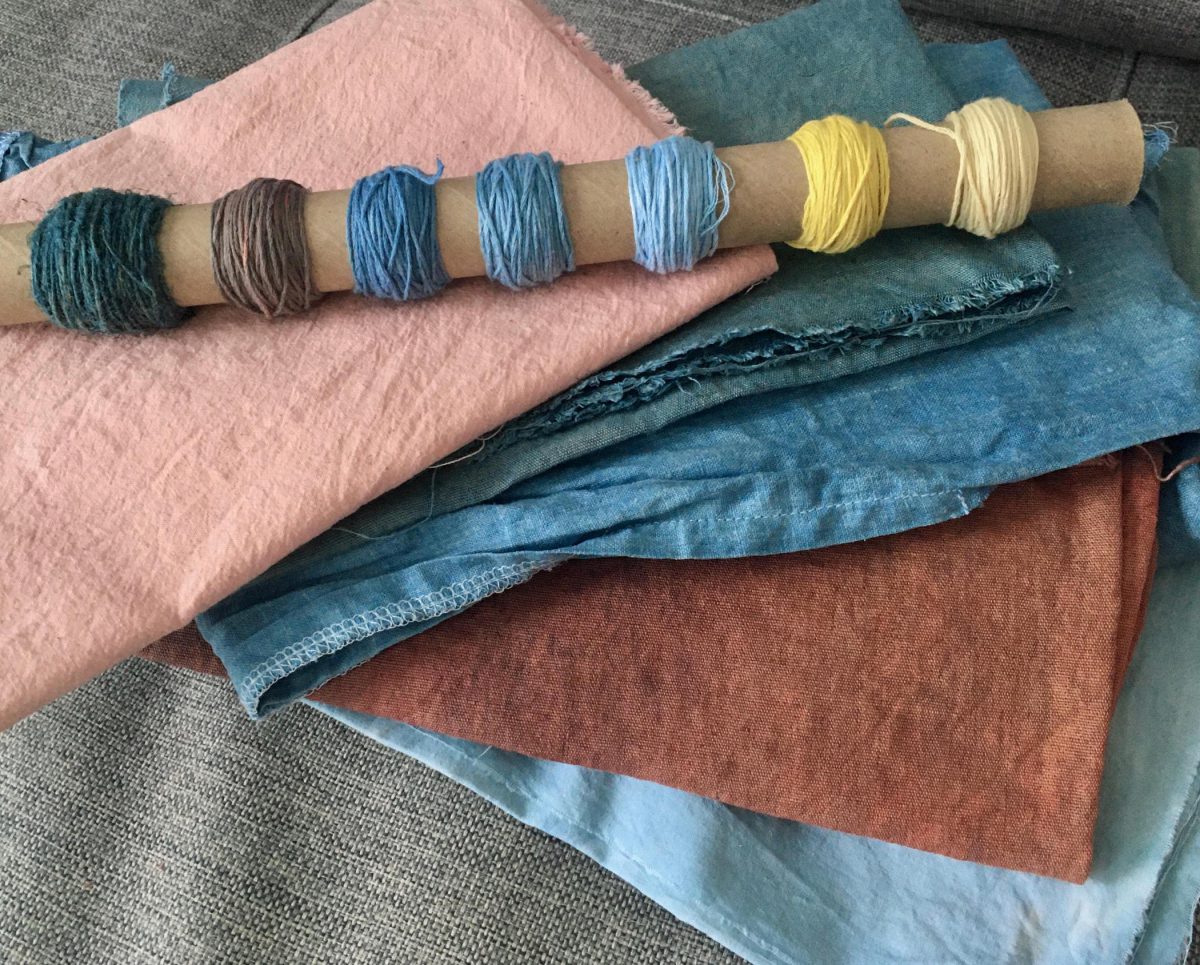 ---
A few photos of growing & harvesting colour