Our dyes are available in our online shop. We hope you will stop by!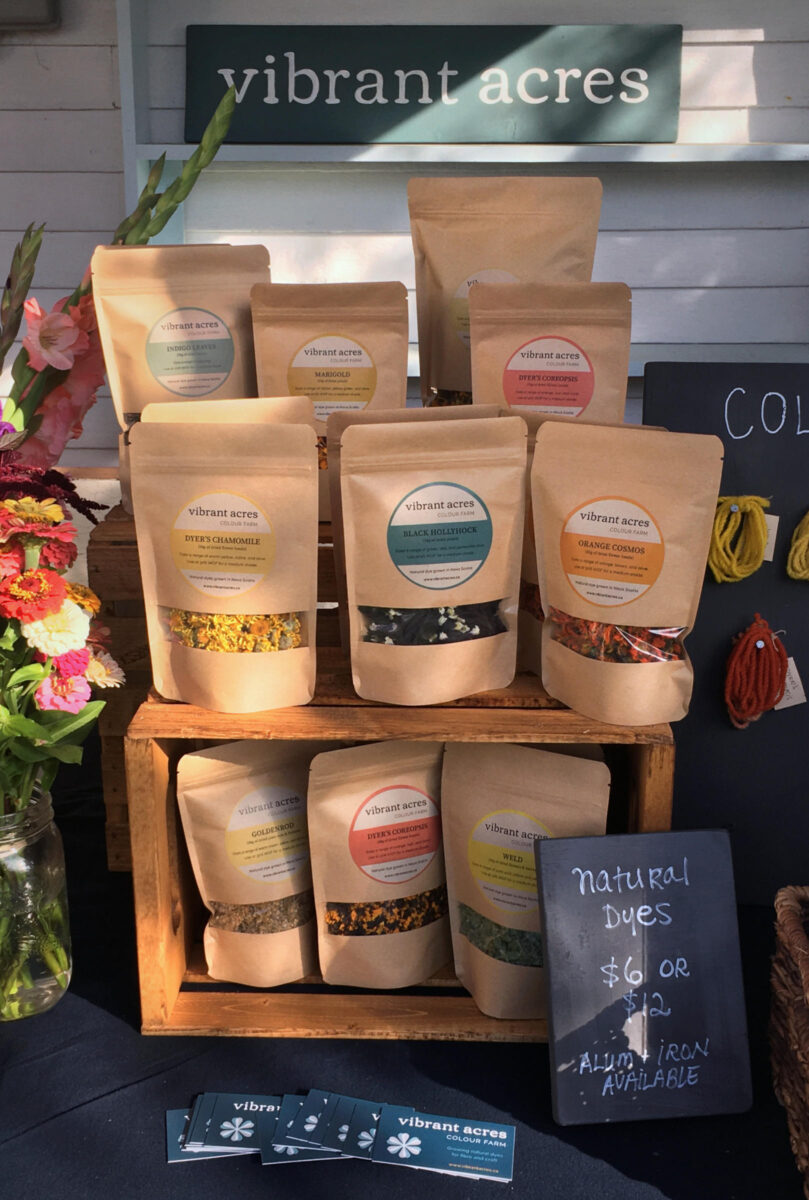 Contact us directly
We have a selection of packaged dried natural dyes available, including: marigold, coreopsis, weld, dyer's chamomile, orange cosmos, rudbeckia, sumac leaves, and dried indigo leaves. We also have alum (potassium aluminum sulphate and aluminum acetate) and iron mordants as well as vials of PH strips. We are working to produce high quality indigo powder and are experimenting with a number of other dyes.
Our online store is now live!
Shop our dyes on Etsy >
For up-to-date info on which natural dyes are currently in stock and which are happily growing out in the field, or for a complete price list, for wholesale, or for bulk buying details, email us at vibrantacres@gmail.com.
If you're searching for a specific dye or colour, we'd love to know!
Vibrant Acres Colour Farm
5211 Brooklyn Street
Grafton, Nova Scotia B0P 1E0