We have ended for the season at the North Mountain Market. Our dyes will now be available at the Wolfville Farmers' Market on a part-time basis. We hope you will stop by!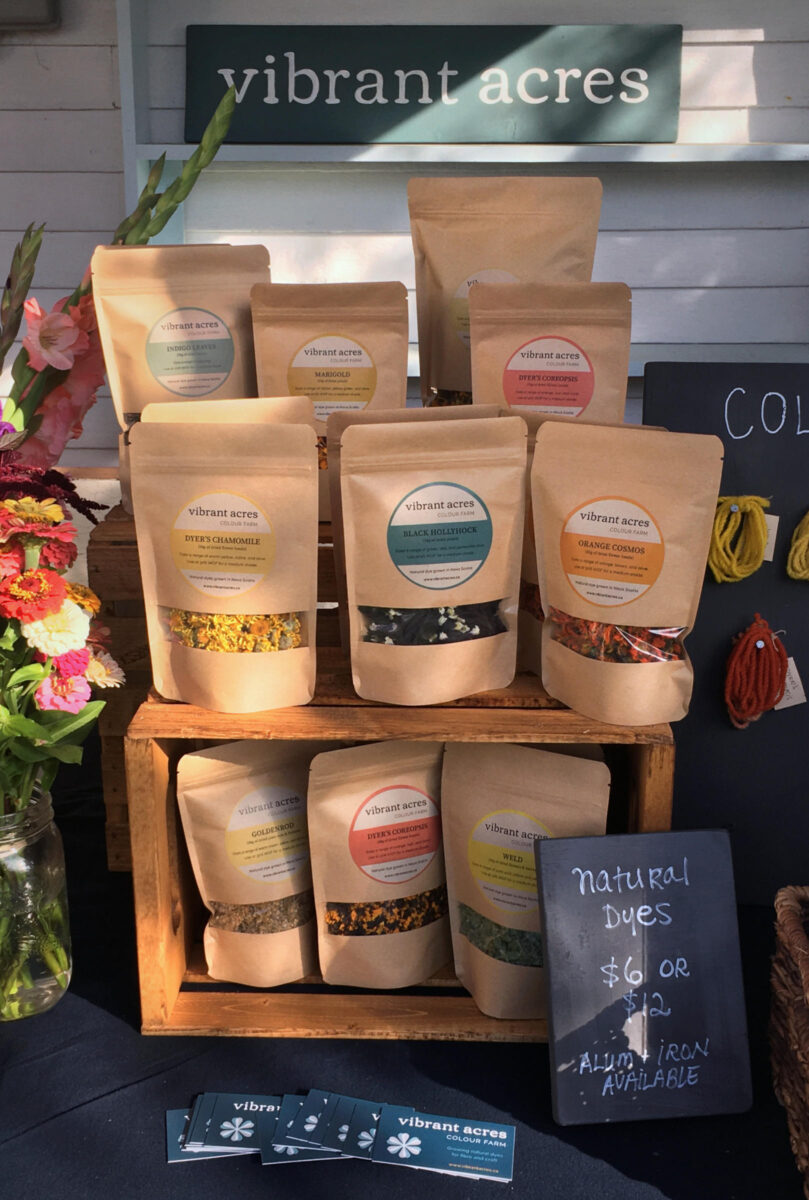 Markets & Fairs
Wolfville Farmers' Market
Saturday, September 19th, 9am-12pm
24 Elm Ave, Wolfville, Nova Scotia
We'll have our packaged natural dyes available along with alum and iron mordants. We hope you will stop by to see our display of colourfully dyed yarns, learn about plant-based colours, and pick up some pure Nova Scotia colour for your fibre projects!
Market details >
* * *
Contact us directly
We have a selection of packaged dried natural dyes available, including: black hollyhock, marigold, coreopsis, weld, dyer's chamomile, orange cosmos, rudbeckia, sumac leaves, and dried indigo leaves. We also have alum (potassium aluminum sulphate and aluminum acetate) and iron mordants as well as vials of PH strips. We are working to produce high quality indigo and woad powders.
For up-to-date info on which natural dyes are currently in stock and which are happily growing out in the field, reach out to vibrantacres@gmail.com. We will be launching an online shop this fall. In the meantime, we would be happy to send you our price list and fulfill any orders individually.
If you're searching for a specific dye or colour, we'd love to know!
Vibrant Acres Colour Farm
5211 Brooklyn Street
Grafton, Nova Scotia B0P 1E0