You can find us most Saturdays during the growing season at the North Mountain Market in Harbourville with fresh, seasonal cut flowers. We will also attend a number of fibre festivals and markets around Nova Scotia in 2020 with our natural dye goods. We look forward to meeting you!
Markets & Fairs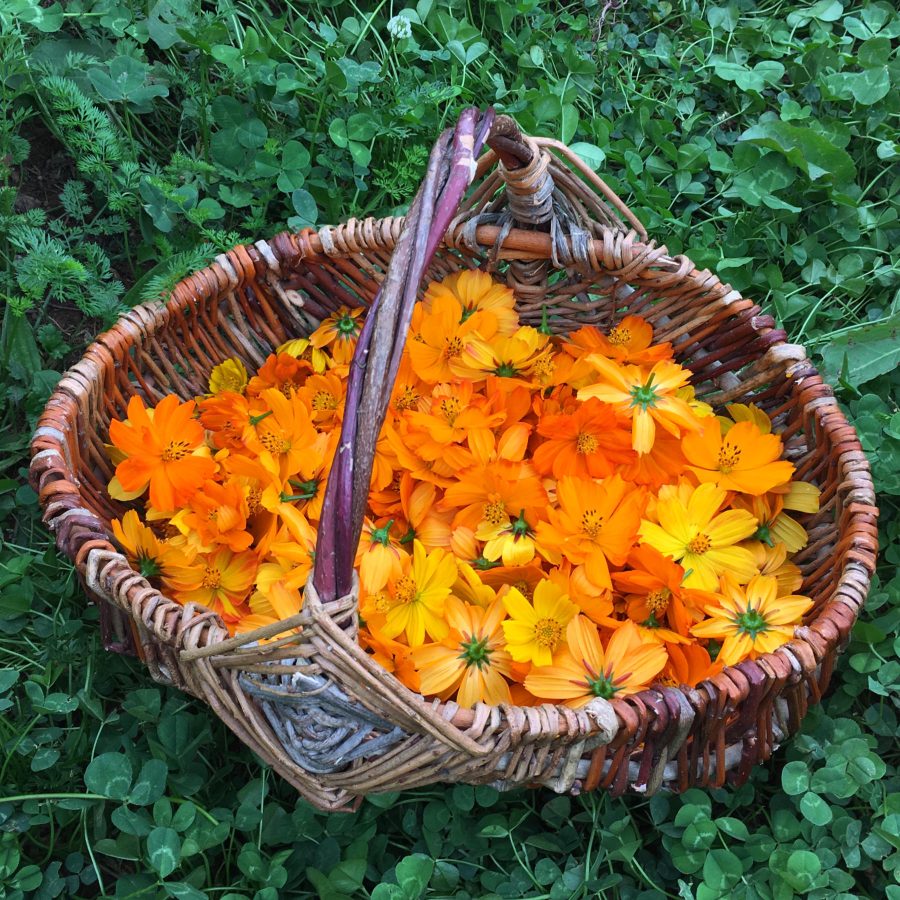 North Mountain Market
Saturdays, mid-June to mid-October, 9am-1pm
At the historic United Church in Harbourville
3201 Long Point Rd., Harbourville, NS
Cut flowers. Natural dye materials on occasion or by request.
100-Mile Food & Fibre Festival
Saturday, September 12, 2020, 11am-4pm
(Sunday rain date)
At the Northville Farm Heritage Centre
1158 Steadman Rd., Centreville, NS
Natural dye materials and cut flowers.
Cole Harbour Fibre Frolic **Postponed**
Saturday, June 6, 2020, 2pm-7pm
At the Cole Harbour Heritage Farm Museum
471 Poplar Dr., Dartmouth, NS
Natural dye materials.
Nova Scotia Fibre Arts Festival **TBC**
October 16-17, 2020
Zonta Bazaar—Friday night & Saturday markets
Amherst, NS
Natural dye materials.
Contact us directly
For up-to-date info on which natural dyes are currently in stock and which are happily growing out in the field, reach out to vibrantacres@gmail.com. If you're searching for a specific dye or colour, we'd love to know.
Vibrant Acres Colour Farm
5211 Brooklyn Street
Grafton, Nova Scotia B0P 1E0