You can find us most Saturdays during the growing season at the North Mountain Market in Harbourville with fresh, seasonal cut flowers and veggies. Due to social distancing regulations, a limited number of people will be allowed in the market at one time. We will be posting our weekly market offering at the beginning of each week so that you can plan (or order) ahead.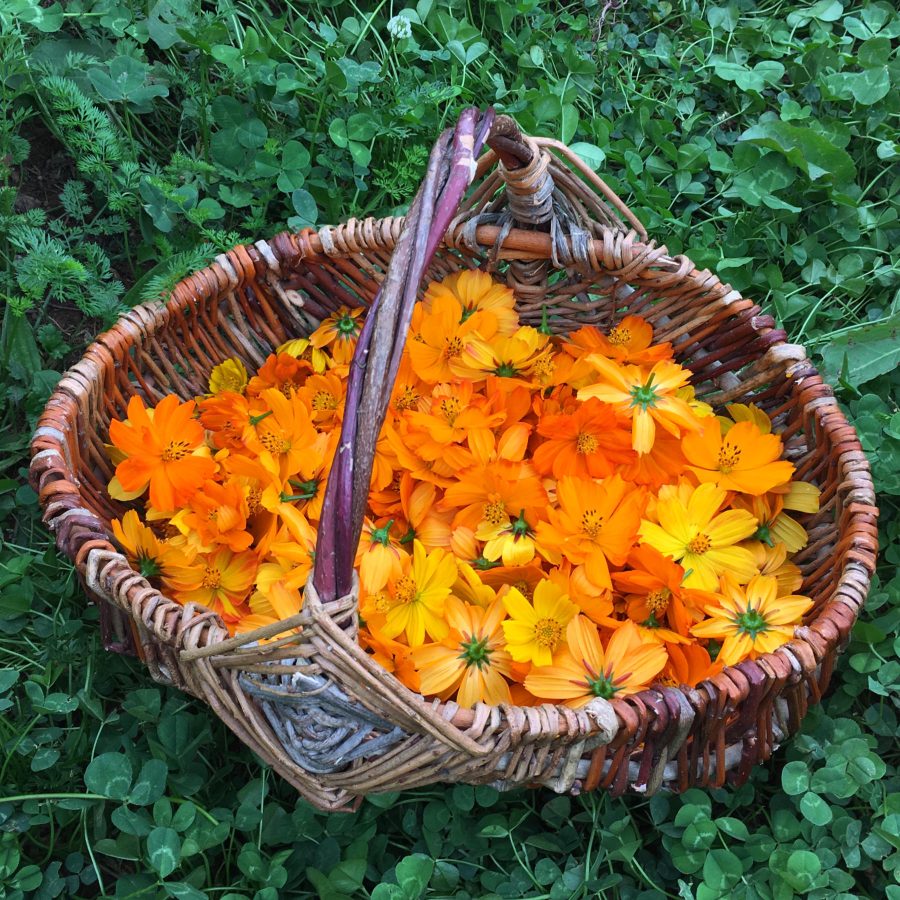 Markets & Fairs
North Mountain Market
Saturdays, mid-June to mid-October, 9am-1pm
At the historic United Church in Harbourville
3201 Long Point Rd., Harbourville, NS
Cut flowers and veggies. Natural dye materials on occasion or by request.
View our weekly market offering >
* * *
Due to the pandemic, most of our in-person markets and fairs have been postponed. We will update this page as more info becomes available.
We have a selection of dried natural dyes available, including: orange cosmos, marigold, rudbeckia, coreopsis, indigo leaves, Hopi sunflower seeds, and weld. Please email us for more info.
We wish you and your loved ones well and look forward to meeting you!
---
Contact us directly
For up-to-date info on which natural dyes are currently in stock and which are happily growing out in the field, reach out to vibrantacres@gmail.com. If you're searching for a specific dye or colour, we'd love to know.
Vibrant Acres Colour Farm
5211 Brooklyn Street
Grafton, Nova Scotia B0P 1E0